Trek over the Top - Tok to Dawson International Poker Run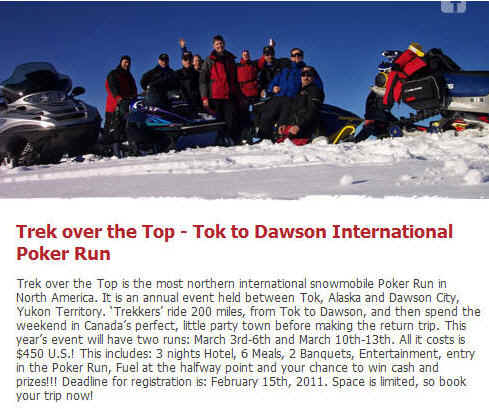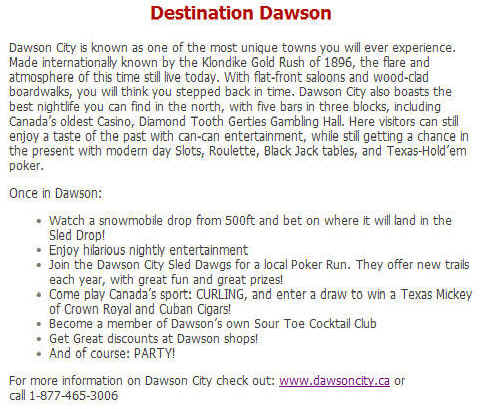 Click here to go to Dawson's Trek Website Click here to go to Tok's Alaska Trailblazer's Trek website
We made this trip March 10-13, 2011. We stayed in Tok the night before and after. Got up the morning of the 10th,
had our complimentary breakfast at Eddies and hit the trail for Dawson. The red carpet was waiting for us in Dawson
and we had a great time. We returned to Tok on the 13th, cleared customs, drew our poker hands (I didn't win),
hit the Husky Lounge for a drink or two (maybe more). A great time was had by all and we want to
thank both Tok and Dawson City for putting on a class act.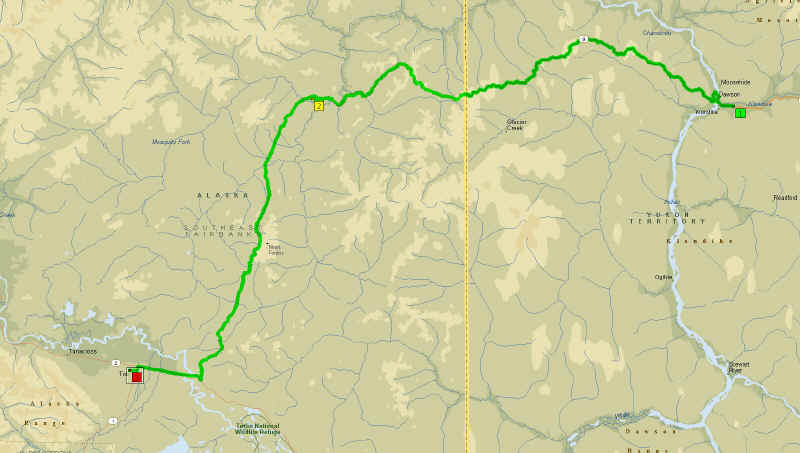 The Trek starts at Tok Alaska, red square, on the Alaska Highway and then heads north on the Taylor
Highway to Chicken Alaska, yellow square, about 75 miles. Gas up at Chicken and proceed to the
Top of the World Highway and on to Dawson City, Yukon, Canada, green square, about 110 miles.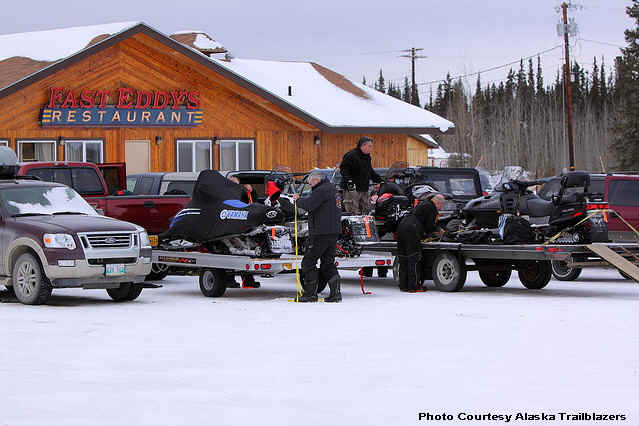 Unloading at Tok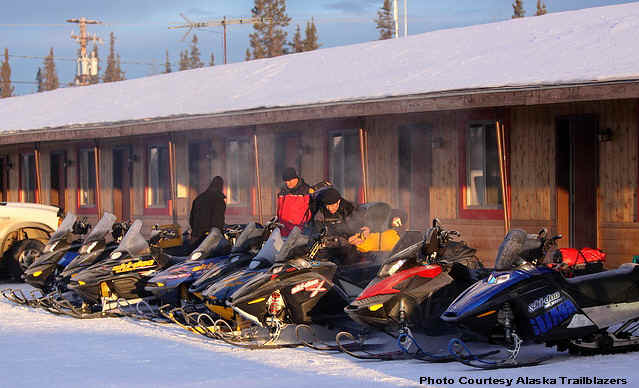 Sunrise, getting ready to roll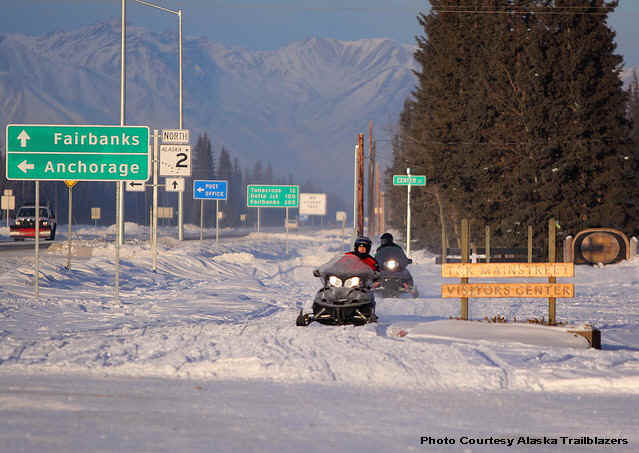 Heading out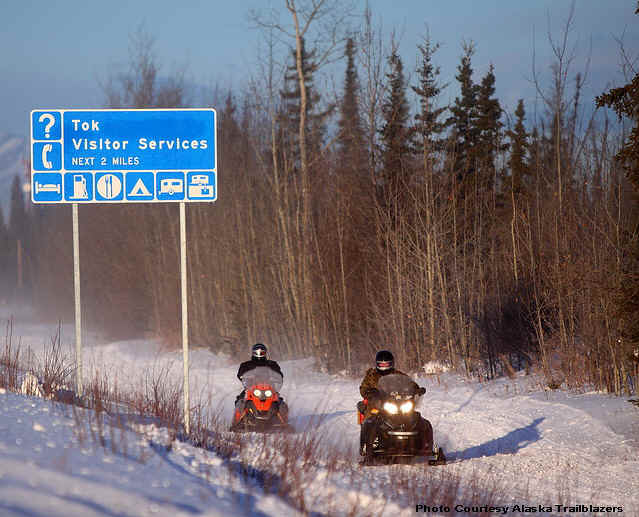 198 miles or so to go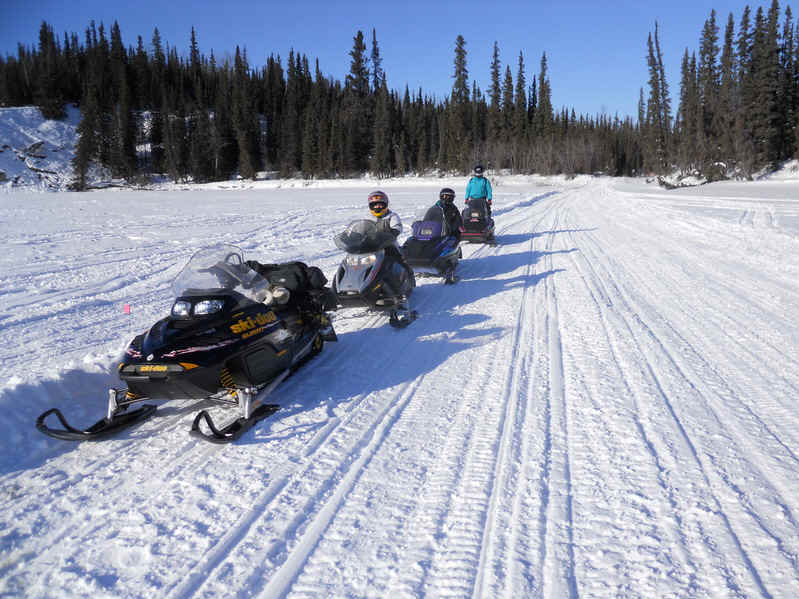 On the Tanana River about 12 miles out Tok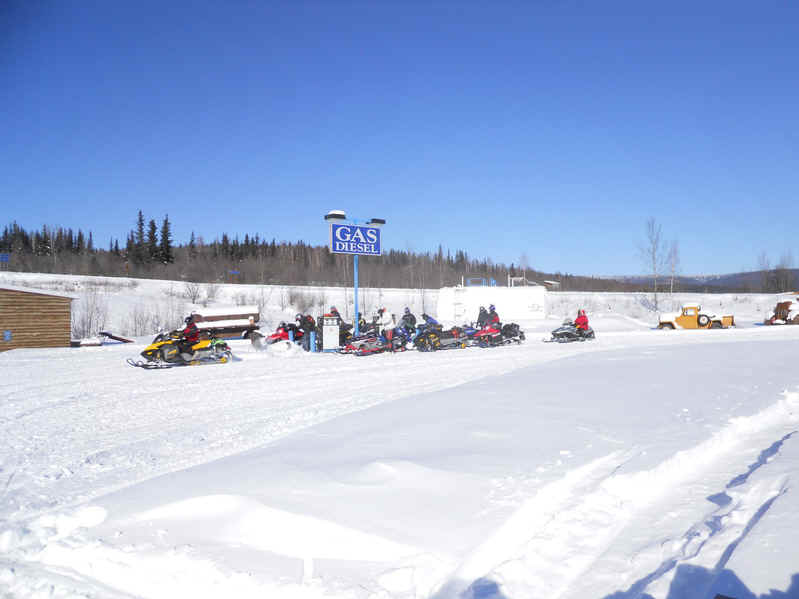 Filling up at Chicken Alaska about 75 miles from Tok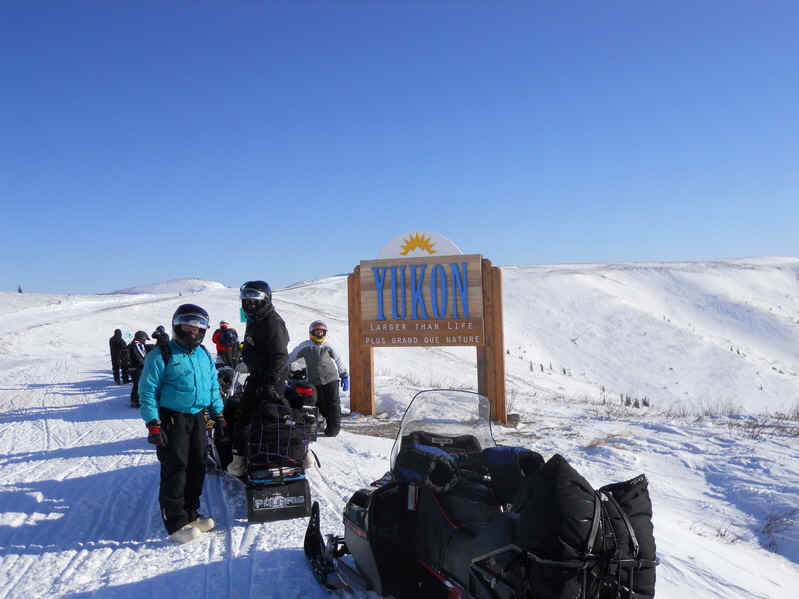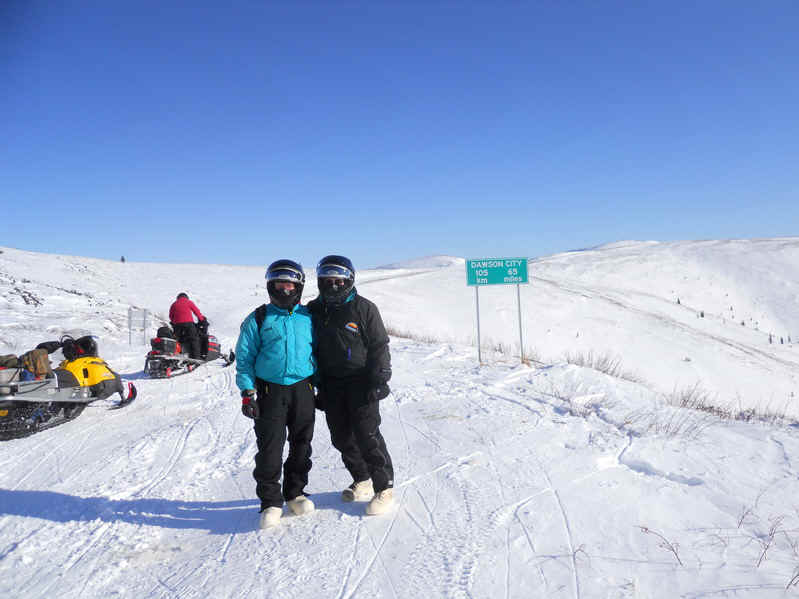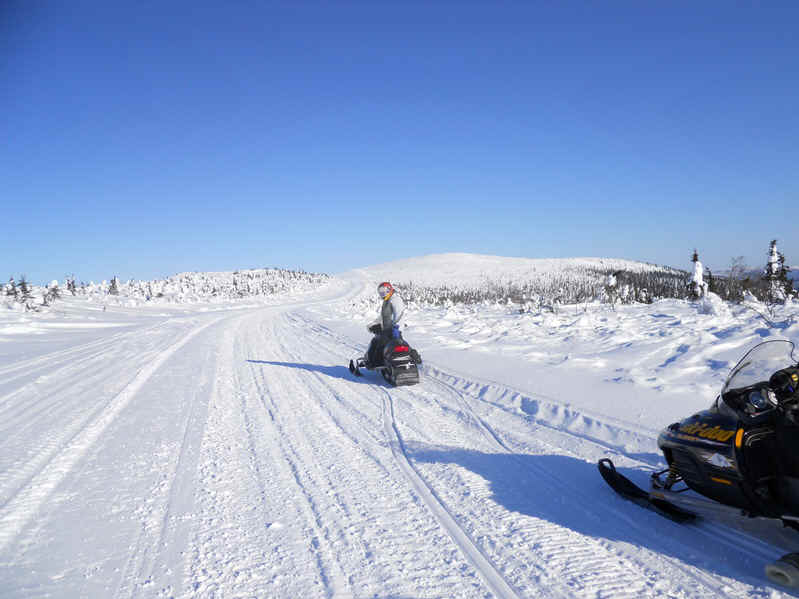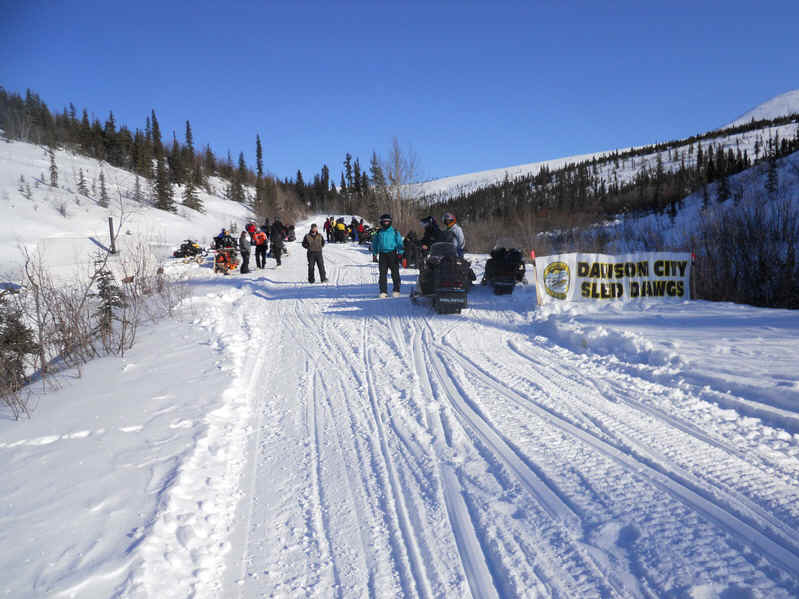 Hot chocolate and hot dogs courtesy the Dawson Sled Dawgs Club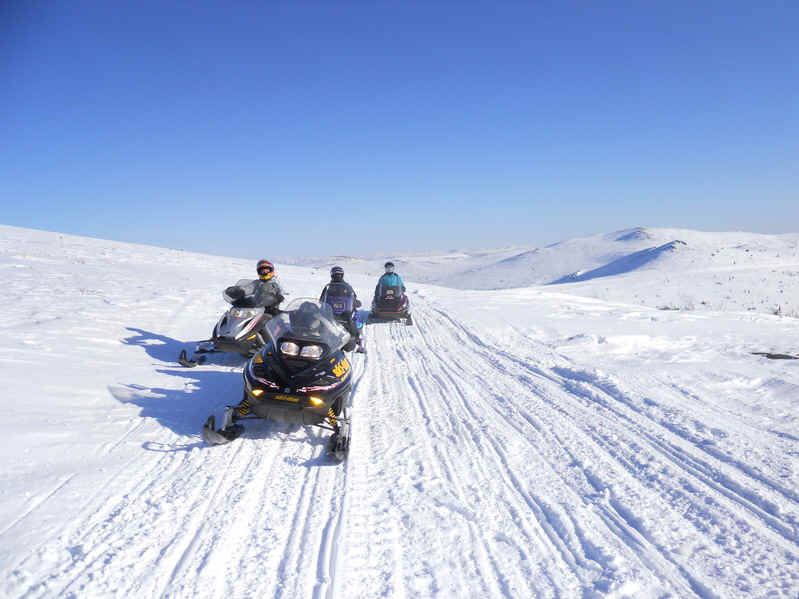 Dawson City on the Yukon River from Midnight Dome. Top of the World Highway upper right and
the Klondike River on the left.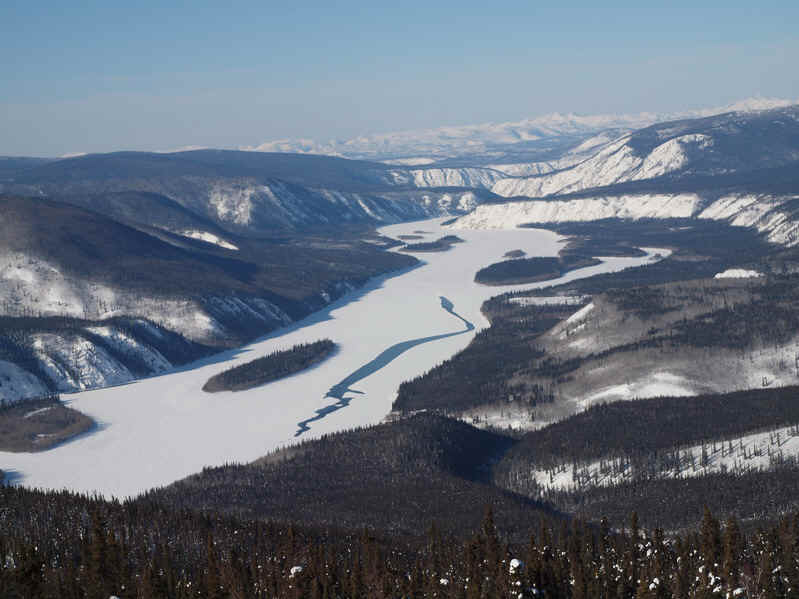 Looking down the Yukon from the Dome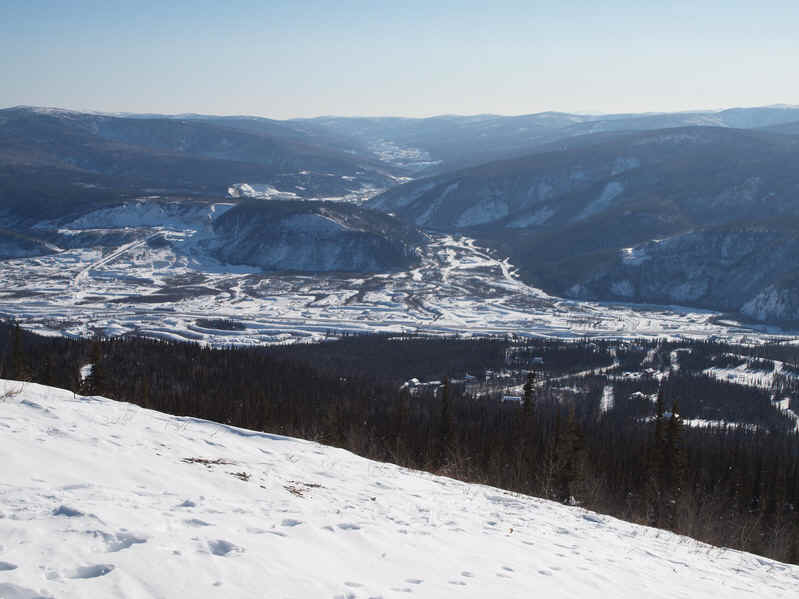 Klondike River and Bonanza Creek. The gold rush of 98 was here.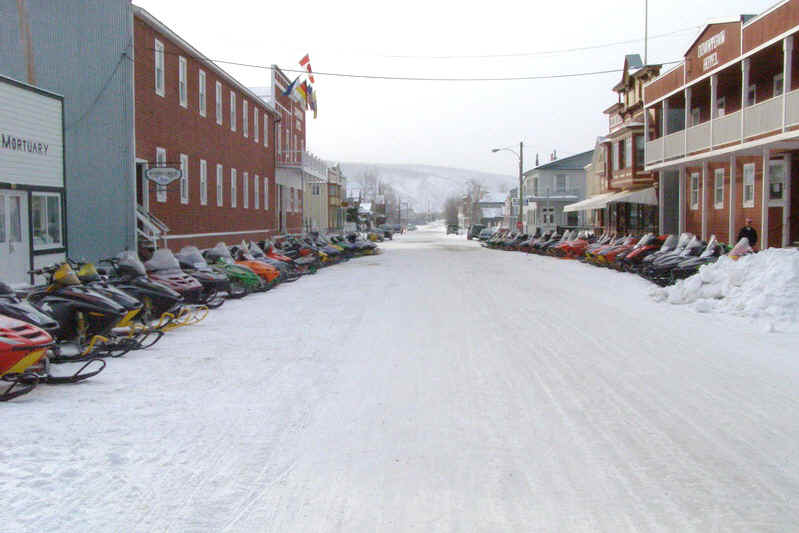 The streets of Dawson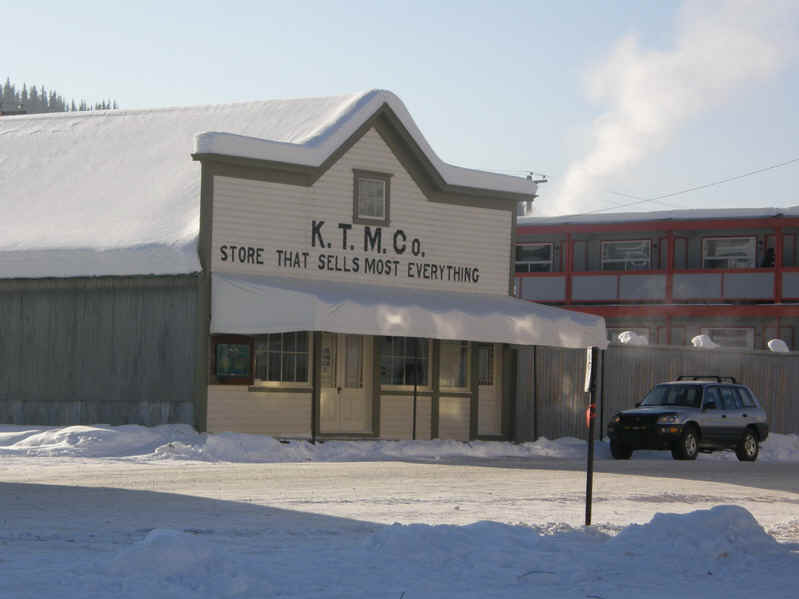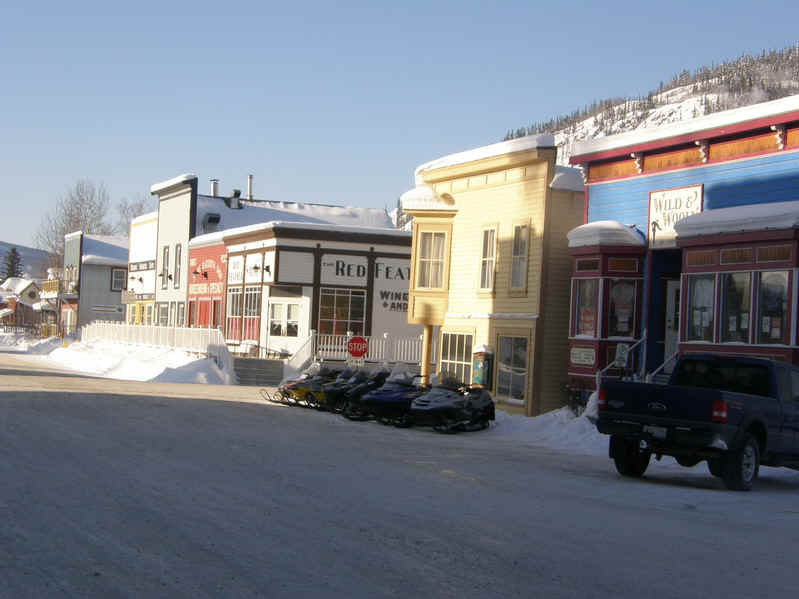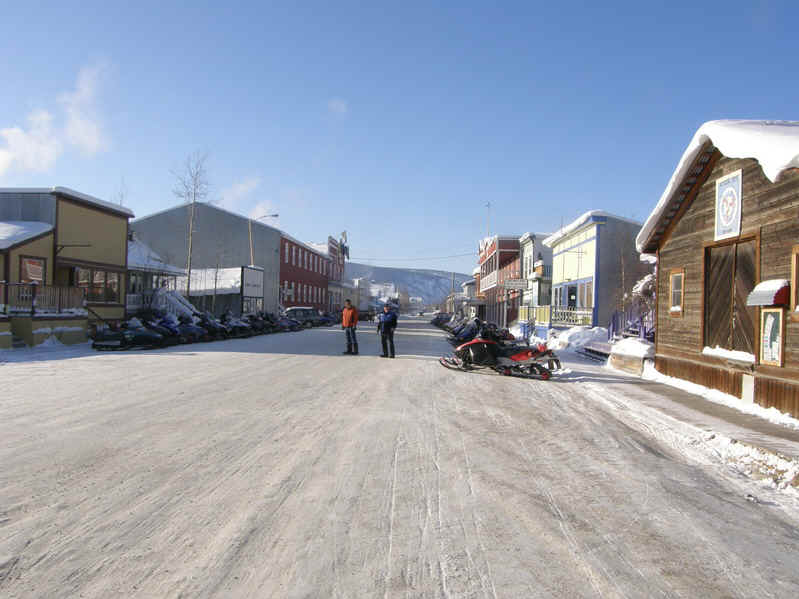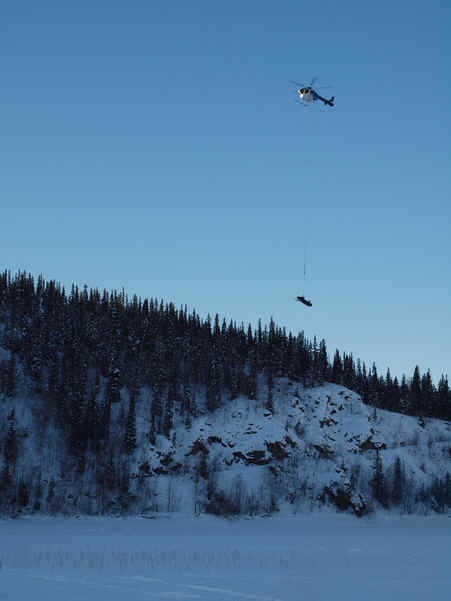 Ever heard of a sled drop? Me neither. Below is a snow
field on the Yukon River covered with wooden stakes that
were sold for 5 bucks apiece. You got to place your own
stake. The closest one to sled after it hit the river was the winner.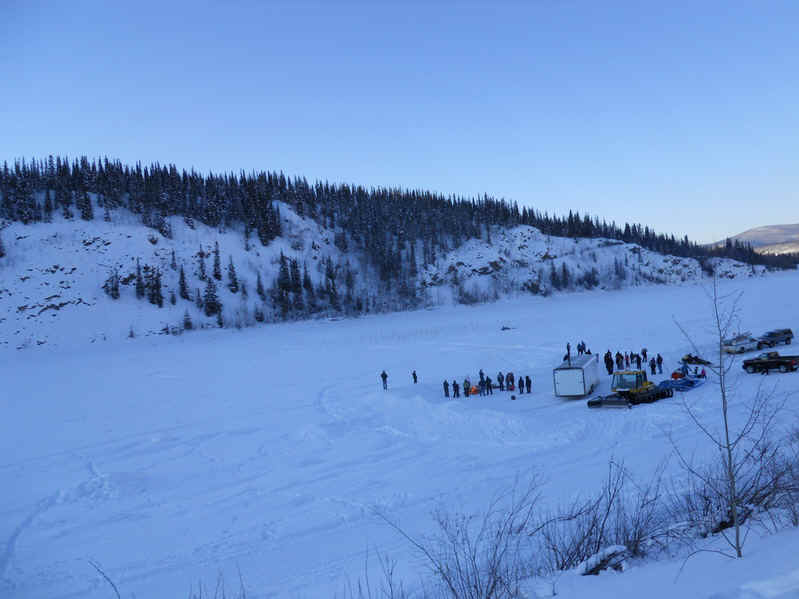 It didn't come close to mine.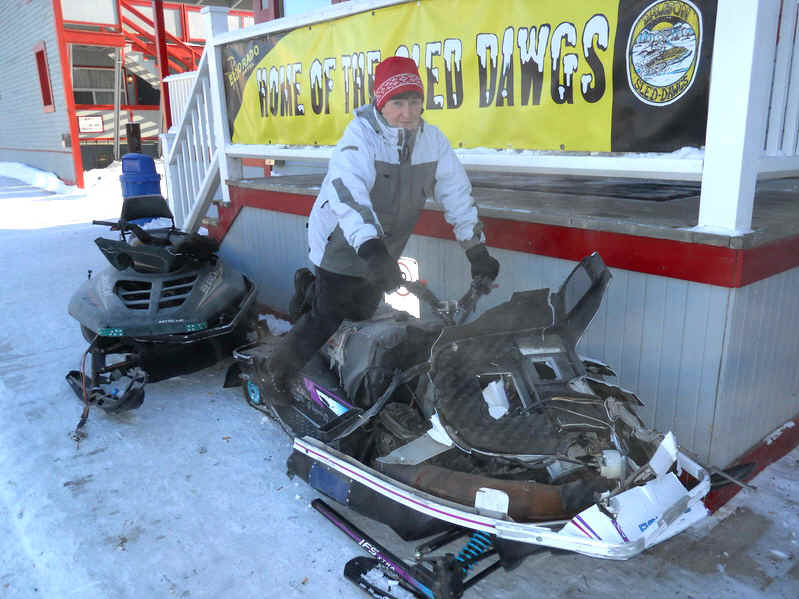 Margaret on what was left of the sled.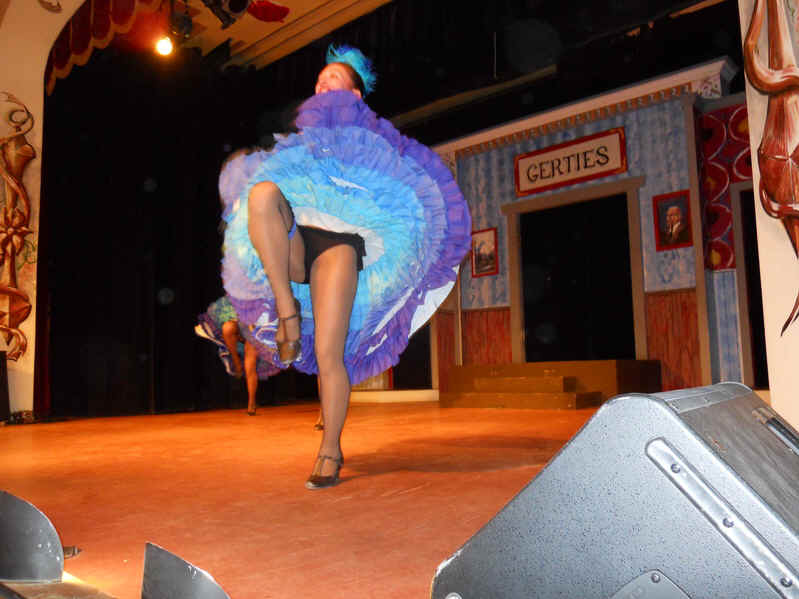 The Floozies at Diamond Tooth Gerties putting on a show for us Trekkers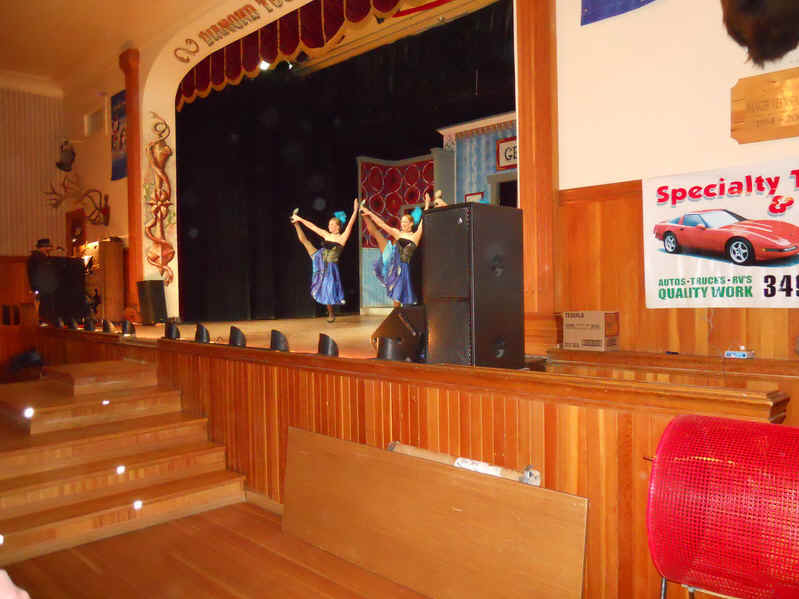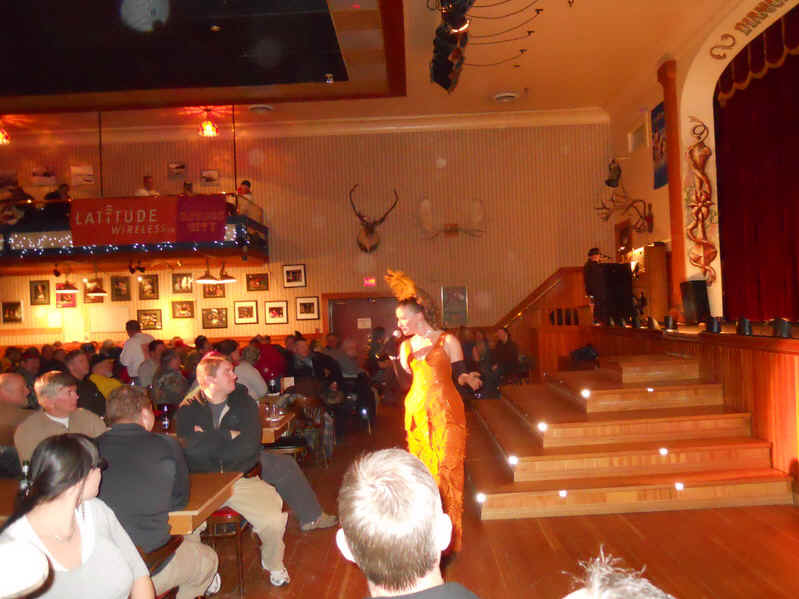 Diamond Tooth Gertie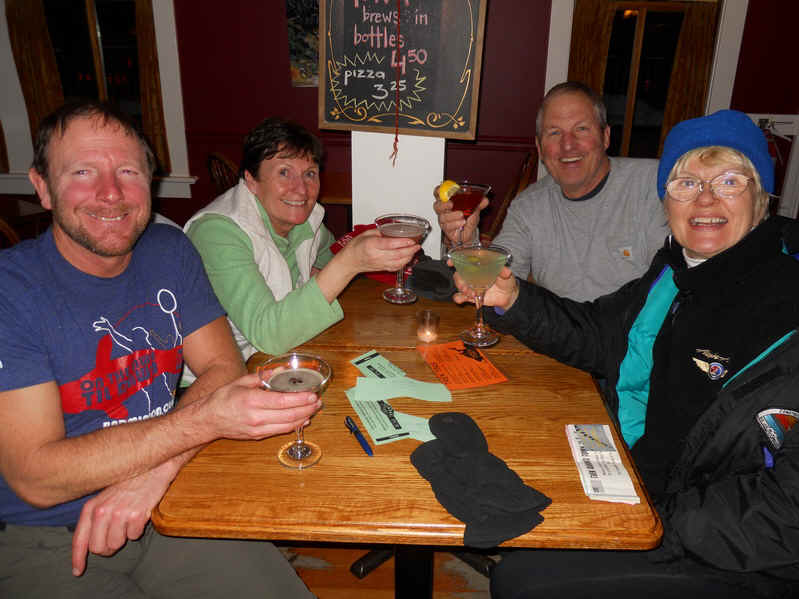 Drinking our "Trek-Tinis" at Bombay Peggy's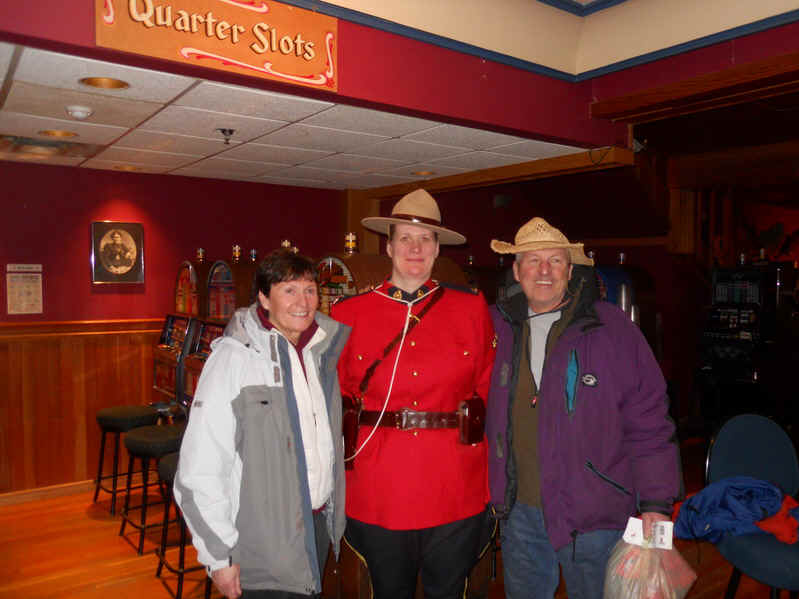 Us with our new found friend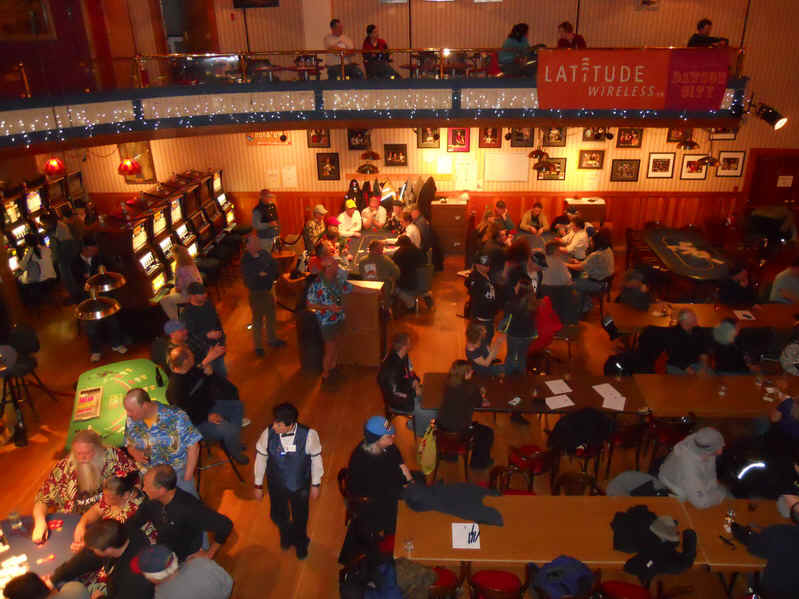 Diamond Tooth Gerties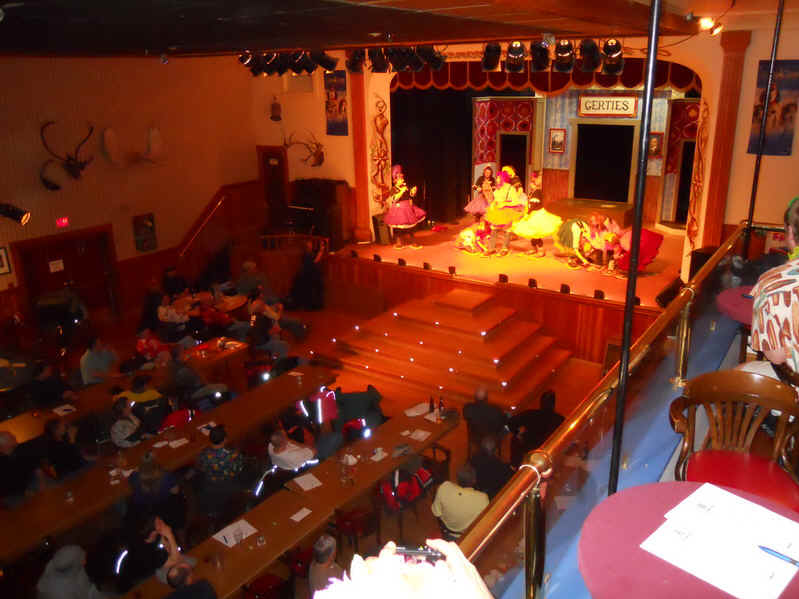 The Snow Shoe Shufflers at Gerties